"RESTORING SERVICE"
INSULATOR ART ... OPEN EDITION PRINTS
Signed and numbered by the artist, ALAN RIEGLER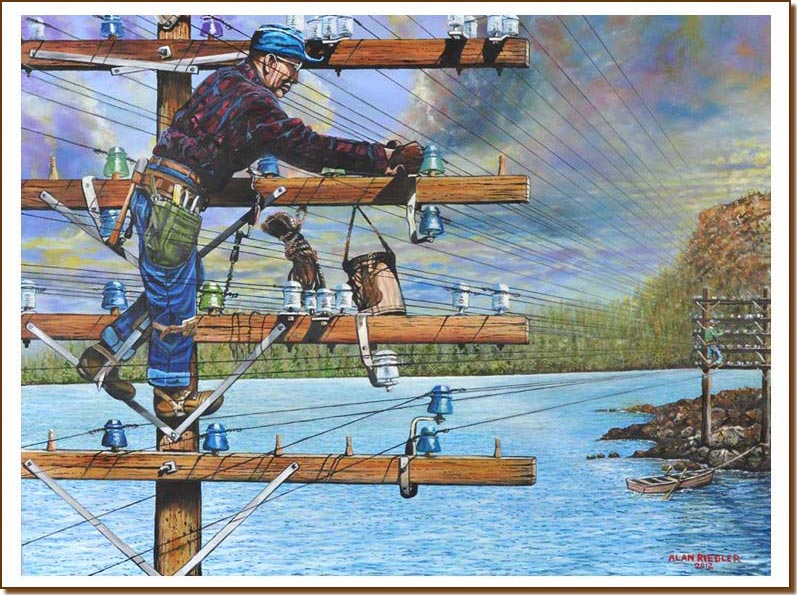 The painting depicts "RESTORING SERVICE" after a storm flood in the late 1940's... IT IS A DETAIL OF OPEN WIRE, PERSONAL TOOLS and ASSOCIATED POLE LINE HARDWARE OF THE DAY!
Please note that the print is NOT FRAMED. The printed image is 24" wide and 18" tall. The size of the paper (includes a 2" white border on all sides) is 28" wide and 22" tall.
Each one is hand signed by the artist and numbered in order of purchase.
$75.00 per print plus actual USPS shipping
Personal check or money order accepted
To place your order, contact:
Alan Riegler
270-247-6973
ariegler@bellsouth.net
Mail:
89 HAYMARKET CORNER RD.
MAYFIELD, KY 42066
For another print, see "MICKEYS IN SERVICE"