"MICKEYS IN SERVICE"
INSULATOR ART BY ALAN RIEGLER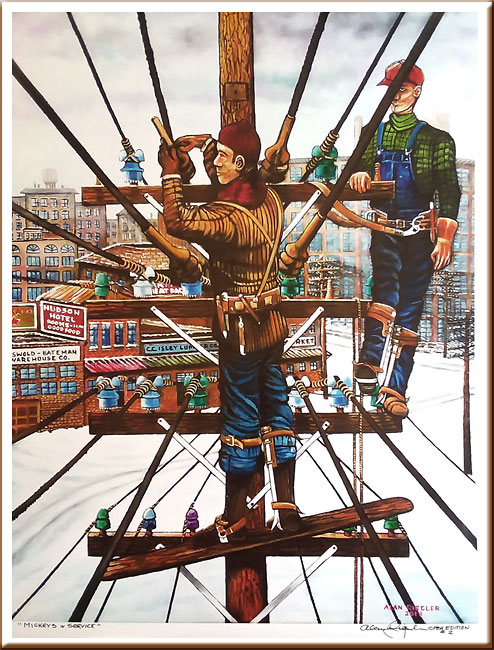 Historical detail depicting early power linemen working aloft on DC (Direct Current cables) at the beginning of the 20th century.
The color image is 18" x 24"
Full size poster with 2" borders is 22" x 28"
Each print will be signed and numbered by the artist in open edition
$75.00 per print plus actual USPS shipping
Personal check or money order accepted
To place your order, contact:
Alan Riegler
ariegler@bellsouth.net
Cell: 270-970-2323
Home: 270-247-6973

89 HAYMARKET CORNER RD.
MAYFIELD, KY 42066
For another print, see "RESTORING SERVICE"
---

Return to the For Sale page
---
If you have questions or comments, please use this Feedback Form.
Last updated Sunday, November 1, 2020