Glass insulators were first produced in the 1850's for use with telegraph lines. As technology developed insulators were needed for telephone lines, electric power lines, and other applications. In the mid 1960's a few people began collecting these antique glass insulators. Today there are over 3,000 insulator collectors. Insulator clubs, local and national shows, and good reference books are available.
Patent of the Day
Design Patent 121,705 on July 30, 1940
By Ralph R. Smith
Knob: Fence knob
Thursday, July 30, 2015
Special Events

Insulator & Bottle Shows in the next 45 days
Chattanooga, TN
in 1 day
Tomorrow! Fri, July 31 (3 day show)
Silverton, OR
in 2 days
Sat, August 1
Lostine, OR
in 8 days
Fri, August 7 (2 day show)
Martinsburg, WV
in 9 days
Sat, August 8
Vicksburg, MS
in 9 days
Sat, August 8
Bouckville, NY
in 11 days
Mon, August 10 (7 day show)
Madison, TN
in 16 days
Sat, August 15
Poughkeepsie, NY
in 17 days
Sun, August 16
Helena, MT
in 22 days
Fri, August 21 (2 day show)
Nisswa, MN
in 30 days
Sat, August 29
Porterville, CA
in 30 days
Sat, August 29
Chattanooga, TN
in 32 days
Mon, August 31
Chattanooga, TN
in 32 days
Mon, August 31 (3 day show)
Merritt, BC
in 43 days
Fri, September 11 (3 day show)
East Hampton, CT
in 44 days
Sat, September 12
Houston, TX
in 44 days
Sat, September 12
Lake City, CO
in 44 days
Sat, September 12
Racine, WI
in 44 days
Sat, September 12
Richfield, OH
in 44 days
Sat, September 12
Richfield, OH
in 45 days
Sun, September 13
Muncie, IN
in 364 days
Thu, July 28 (4 day show)
search time 0.01 seconds
General Information:
Insulator Profiles
Frequently Asked Questions
Glossary of Insulator Terms
Style Number Charts
Anatomy of an Insulator
Ted's Top Ten Tips
Search the Insulator Pages
Most Popular Insulators
Insulator Wiki
Download Area
Links to Related Sites

Photo Albums:
North American Insulators
Foreign Insulators
Porcelain Insulators
PicturePoster Gallery
Shorpy Photographs
Early Telegraph Insulators
Insulator "Go-Withs"
Insulators in Service
Crown Jewels of the Wire
Power Line Explorer
The Greatest Insulator Find

Clubs and Shows:
National Insulator Association
Local Clubs
Show Calendar

Read it Online:
Research Articles and Stories
ICON Articles and Pictures
Canadian Forum
Books Online
Show Reports
Insulator News
Taking Care of Your Insulators
Classic Articles from RRTP
Insulators and Computers

Reference Material:
Reference Books
Magazines
Publications Reference Library
"The Insulator Gazette"
Patent Reference Library
Insulator Geography
Where were they used?
Insulator Catalogs
Design Specifications
Insulator Research Service
Out of Print Resources

The People Connection:
ICON Mailing List
ICON Web Ring
Collectors' Pages
Collectors' Web Sites
Online Contacts
Chat Room
Insulators For Sale and Trade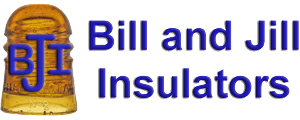 Watch for our Summer Auction!
>> NEW FOR 2015 <<
North American Glass Insulators Price Guide
with optional
Price Guide Browser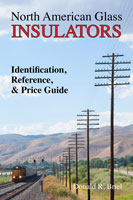 Purchase your copy now!
Did you already purchase the Price Guide Browser?
Download it now
"RESTORING SERVICE"
INSULATOR ART
by Alan Riegler

>> Order yours now <<
Canadian Pony Insulators
One Collector's Research
By Dudley Ellis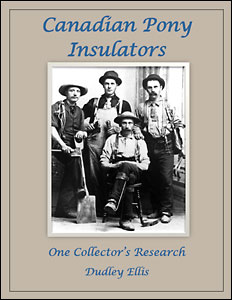 >> Order yours now <<