2007 National Show Hosts Commemoratives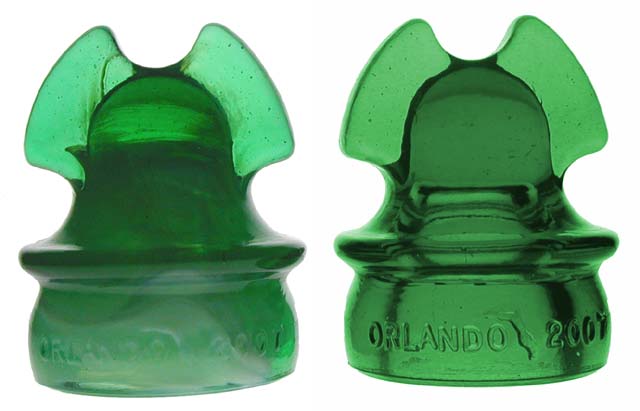 Wilkerson Glass produced these NIA approved mini-helmet CD 259 style commemorative insulators in emerald green with white milk swirls and emerald green for the 2007 show hosts. They are embossed "ORLANDO [State of Florida logo] 2007".

Return to the Commemorative and Miniature Insulators page
---
If you have questions or comments, please use this Feedback Form.
Updated Friday, April 27, 2007