Anatomy of a Threadless Insulator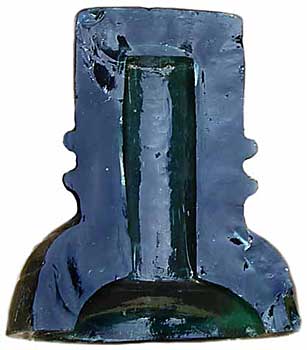 This threadless insulator "popped" in half probably from water freezing in the pin hole when it was buried in the ground. The fracture lines are very clean, and the insulator is split almost perfectly in half. You can see the thick glass, and the threadless cylindrical pinhole. Also note how the dome is nearly flat compared to more modern insulators.

Return to the Glass Insulators home page
---
If you have questions or comments, please use this Feedback Form.
Last updated Monday, September 2, 2002