PayPal: Send money with no added fees!
If your PayPal account is tied to a checking or savings account or if you have enough balance in your PayPal account to fund the transfer you can sent money without the recipient paying any fees. This is regardless of your PayPal Status (i.e. "premiere" where you can accept credit cards, etc.) Try the following:
1) Login into PayPal
2) Select "Send Money" - You should see the following screen: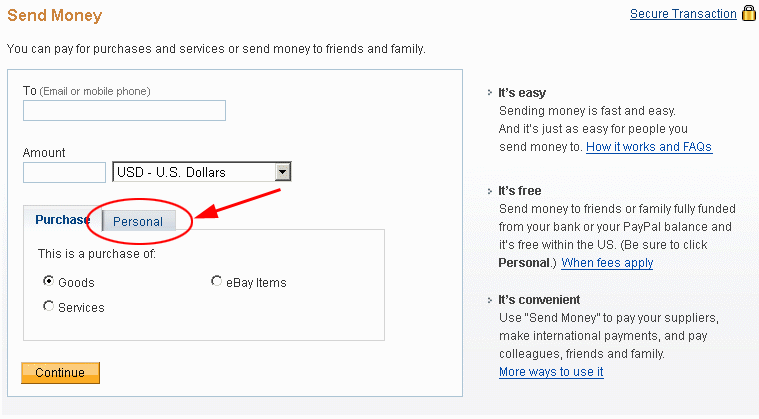 3) Fill in the To (Email or mobile phone) and Amount fields. Now click the Personal tab and you should now see: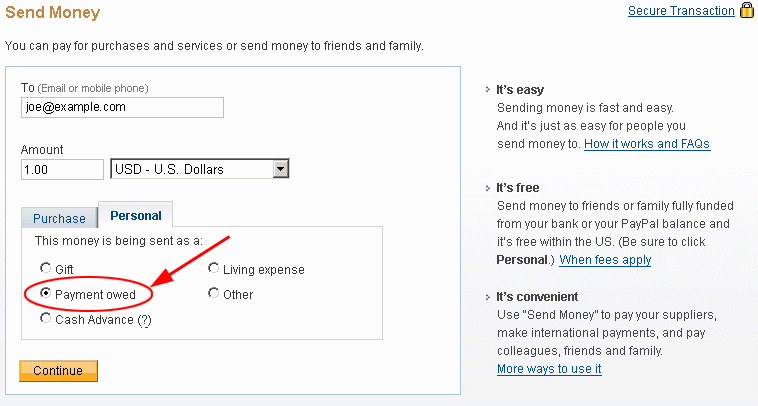 4) Click the Payment owed radio button and click Continue. You should now see: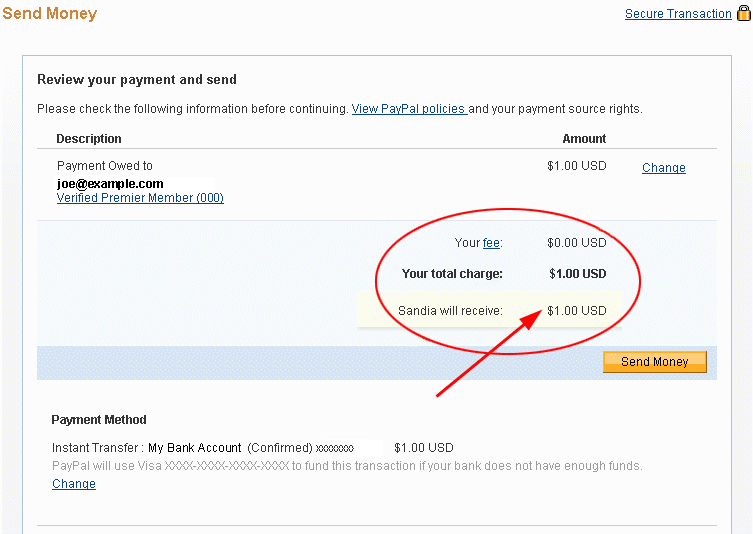 If "Sandia will receive:" is not what you are sending, the recipient will be charged a fee...
Note that the "Your fee:" is how much you will have to pay (this is generally $0.00). Do not conclude that because this fee is $0.00 that the recipient will receive the full amount that you are sending. See previous paragraph.
Otherwise click "Send Money" and the recipient will receive the full amount of your payment! No fees to you or the recipient!

Return to the Glass Insulators home page
---
If you have questions or comments, please use this Feedback Form.
Last updated Wednesday, September 30, 2009