[ Home | What's New | Articles ]
Rock Island Railroad Finds
Ben Tucker

, NE
I found these from a pre-auction sale in Iowa just east of Des Moines. A super, nice, old couple that was putting on the auction let me nab these four a week before the auction started. They were found in an old wagon behind a barn along with 400-500 other insulators. The insulators had been there for 30-40 years and were covered in mud and dirt, etc. They took all of the insulators out of the wagon and hosed them off - these four were hiding in the pile. I am assuming they came off the Rock Island Railroad since that railway ran thru the town the auction was in.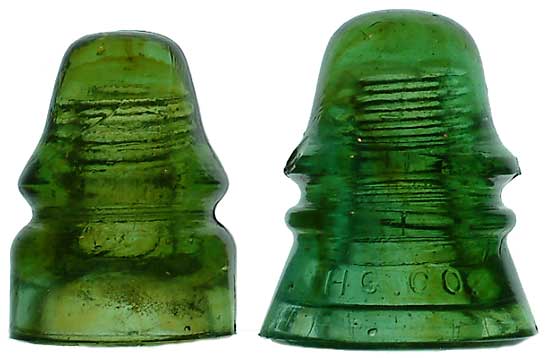 CD 133 bright yellow olive green and CD 151 dark yellow green with olive and milk bands and swirls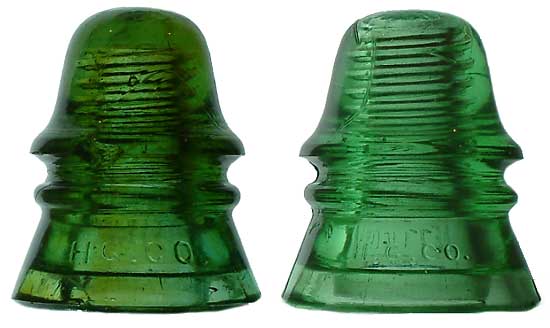 CD 151 dark yellow olive green and CD 151 depression green

Return to the Research Articles page
---
If you have questions or comments, please use this Feedback Form.
Last updated Thursday, September 30, 2004