CD 252 Cable Insulators
By Bill Rohde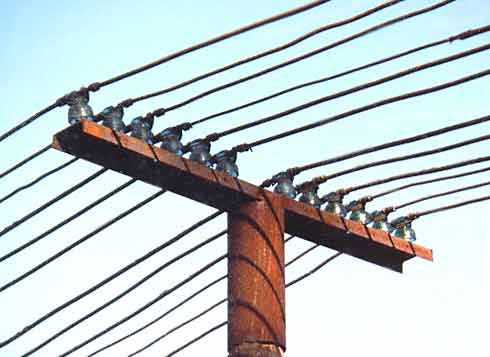 Bill Rohde and his wife Cindy were on their honeymoon in 1986 in the San Juan Islands between Washington and British Columbia. Near Rosario Bill spotted a line of CD 252's on an unusual iron crossarm. One photo (see above) shows the heavy iron crossarm mounted to the top of a pole. The other photo (see below) shows the iron crossarm mounted to a pine tree. Bill remembers seeing a report in CJ a couple of years ago about the dismantling of the line.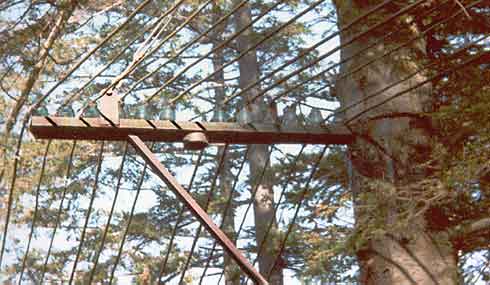 Return to the Insulators in Service page
---
If you have questions or comments, please use this Feedback Form.
Last updated Sunday, August 8, 1999