CD 162 Amber Signals
By Paul Hoste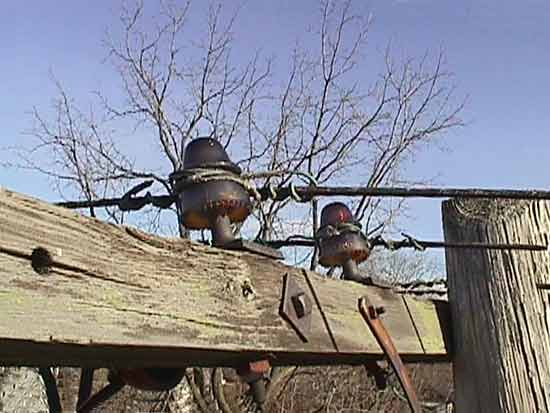 This is a picture of a couple CD 162 Amber HG Petticoats still in use on a line in a smaller Michigan town. Seems the whole town was wired with amber insulators and the only aqua ones used were on the single neutral line. On the other side of this crossarm are two more amber Hemingray-19's!! Of course most of the old stuff has been changed out but it sure was nice to see a few colorful ones still in service.

Return to the Insulators in Service page
---
If you have questions or comments, please use this Feedback Form.
Last updated Thursday, January 27, 2000