January 1999
Warding Off the Cold with Insulators!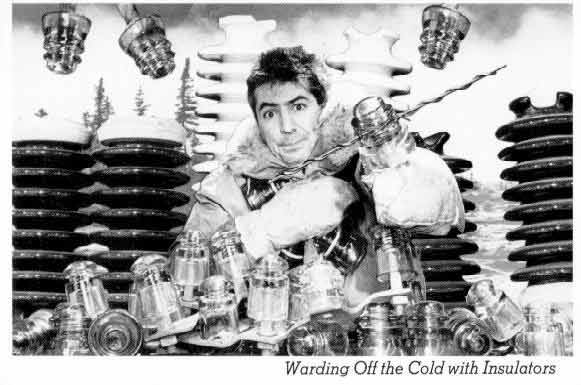 I bought this post card about ten years ago when I lived in Anchorage, Alaska. The back of the card reads:
"Take a hot tip from the weather wise people of the arctic who know that the best protection against the cold is plenty of insulators. These Pieces of Resistance should be gathered in summer so as to avoid periods of peak demand. Don't wait until you're down to the wire, conduct a search and get a line on some insulators. Do it today!"
This post card is copyrighted as follows:
"1985 by Tom Sadowski Films, PO BOX 111211,
Anchorage, Alaska 99511-1211"
Thanks to Steve Shivers for providing this postcard!
---

Return to the Glass Insulators Home Page