Click on the thumbnail to see a full sized image and a detailed description.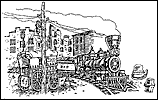 The 1998 Williamsburg National Show Report
The conclusion of Gary Kline's article CD 162 H.G.CO. Embossing in Transition:

CD 162 Prism embossing

CD 162 Stamped embossing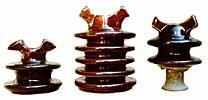 U-392, U-394, and U-393A: New rare finds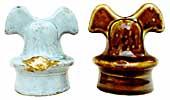 Light blue and light brown U-395's
---

Return to the Crown Jewels of the Wire photographs
---
If you have questions or comments, please use this Feedback Form.
Last updated Wednesday, September 2, 1998