1903 - Steel Towers in Mexico

The heroic 100-mile Guanajuato transmission line was the first to run at 60kV in regular commercial service. It was the first line in North America to use steel towers. The project used U.S. capital and management, U.S. and European technology, and local labor that learned on the job. It was finished on schedule and within budget.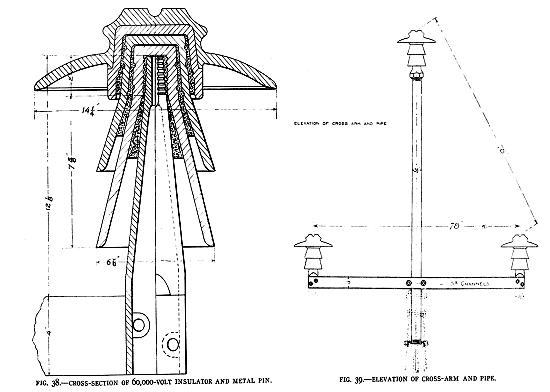 The line used Locke M-3725 porcelain insulators on special steel pins. The insulators were shipped in parts that were cemented together in the field. It was 100 miles of high technology - the most advanced transmission line in the world.