2010 National Show Host
Miniature Commemoratives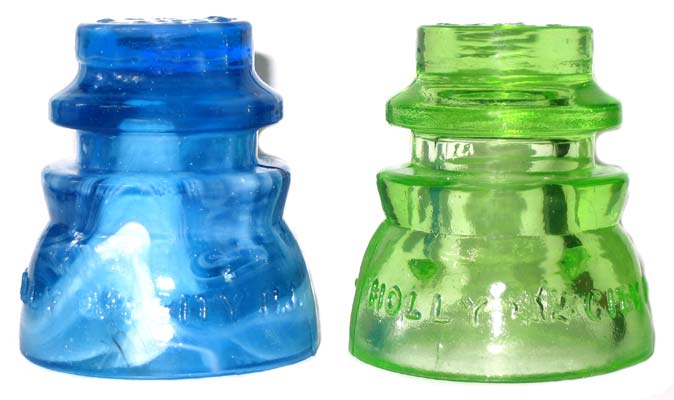 This year's show hosts are offering a pair of CD 155 miniature Kerr Flat-Top commemoratives to help raise money for the National. The insulators are half scale and measure about 1 3/4" x 1 3/4" and they are NIA approved. They are dome embossed "BOXBOROUGH / MA / 2010". The colors are Cobalt Blue w/ heavy milk swirls and Vaseline Green. The price for the pair is $32.50 ppd.
Order from:
Richard Wentzel
8 Oakdale Dr.
Millville, NJ 08332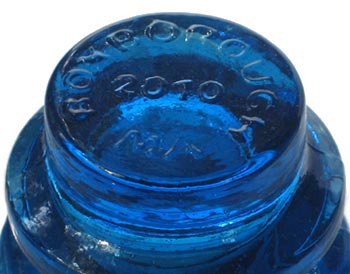 A detail of the dome embossing