2010 National Show Host Commemoratives

Remember Boxborough!
There are only a few sets available. The insulators are full size CD 158.9 "Screw Top Bostons" and are NIA approved. (see below) They are base embossed "2010 NATIONAL / BOXBOROUGH, MA." (see below) The colors are Cobalt Blue, Orange Amber, Peacock Blue, Red/Yellow two-tone, Kelly Green, Yellow and Cornflower w/ Amber Swirls. The price for the set of seven is $195 ppd in the US. Additional shipping may apply to other locations.
Since each of these insulators are hand made by Mark Lauckner of Mayne Island Glass Foundry there may be some color variation and swirl variation from what is shown.
Email us at bill@insulators.info to reserve your set. After we have confirmed that we have a set available, please send your check or MO made out to Bill Meier, 103 Canterbury Ct, Carlisle, MA 01741.
Thanks!
Bill & JIl Meier, Dario DiMare
2010 National Show Hosts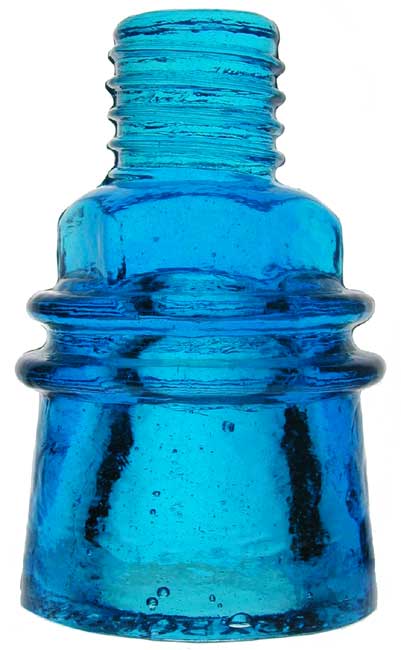 Shown is the Peacock Blue CD 158.9 Commemorative
Actual size: 3" diameter and 4 1/2" tall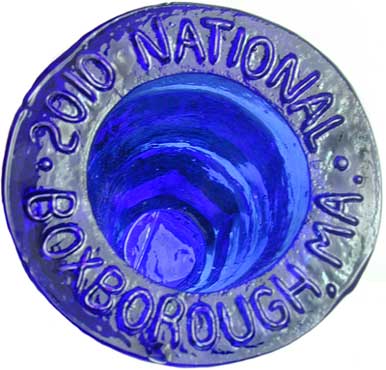 A detail of the base embossing