Ryan Foster's Insulator Page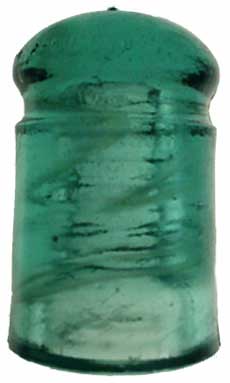 Hey, my name is Ryan Foster and I've been collecting for about 6 years now. I've been to a couple of shows, and walked a lot of miles of track. I've climbed poles, bothered linemen, and haggled with antique dealers. I have a couple of hundred insulators, mostly common, but many I've found myself. I have had a great time and hope to continue collecting!
I do regret trading one insulator. It is quite possibly my favorite. A CD 127 with milky globs and swirls. If you've seen it, or have it and want to trade please e-mail me. Here's a picture of it below.
Thanks, Ryan Foster,

Last updated Monday, December 8, 2003
---

Return to the Insulator Collectors' Pages