Welcome, from Bill Spooner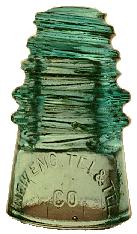 Hello... I am new to collecting insulators, just started in April 1996. I have over 200 insulators and still enjoy this fascinating hobby. My favorites are NEW ENGLAND TELEPHONE & TELEGRAPH. Belong to the YANKEE POLE CATs, and NIA.
New England Telephone & Telegraph History ... Organized during 1883, this company provided telephone service to the majority of cities and towns in New England. From their beginning through the 1910's they ordered insulators with their initials appearing on them. The earliest New Eng. Tel. & Tel. Co. insulators are CD 104, CD 112 and CD 110.5 specimens with the name appearing on the skirt. National Insulator Co. lettering appears on the base rim of the latter and on a few CD 104's. Also among the first of these insulators are a very few of the CD 102.4 design. These are simply embossed N.E.TEL.& TEL.CO. around the base. It is not known who manufactured these peculiar insulators. Most are aqua, although one or two have been found in light green glass. The vast majority of New Eng. Tel. & Tel. Co. insulators are of Brookfield origin. Production of these specimens by this glassworks likely commenced shortly before 1890. These early Brookfields can be identified by the mold line over the crown and the swirl-start threading. Later Brookfields were made in three-part molds.Most common is their CD 104 pony. These have been located in many aqua and green shades. The more vibrant green New England Tel. & Tel. Co. insulators are scarcer. A CD 104 specimen has been identified in purple glass and so far is the only one known to exist.CD 121 "toll" insulators and double-groove CD 112 "kegs" also were specially made for the company, most likely by Brookfield. Those of the latter design are uncommon. The material above was written and researched by Joe Maurath of Abington, Mass., Thank-You Joe. Did you know that a Telegrapher was also known as a "Lightning Slinger" .
---
Search... Found most of the insulators at Yard Sales, Flea Markets and Antique Shops through out R.I., Mass, CT, Maine. Yard sales are the best source for insulators, people have no idea what they are worth. Best steal deal was a CD 133 Brookfield [020] Dark Olive Amber, mint condition, for fifty cents, do you know what it is worth ??
---
Work... I guess we all have to work somewhere, you know, to pay for all those insulators, well I work at the Naval Undersea Warfare System Center at Newport R.I., been here over 26 years, as a computer scientist. Main job is to evaluate torpedo reliability performance, you know ....if the torpedo goes booooom or not. Visit http://www.npt.nuwc.navy.mil for a tour.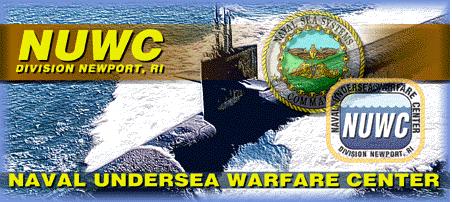 ---
Family... Wife - Nurse and Fiestaware Collector, 3 Children, 2 at College, 1 at High School and a Dog
Other Interests... Bike Riding, Canoeing, Camping, Beach, Attending Auctions & Flea Markets, Certified Soccer Coach , Baseball Coach, Softball Coach, Certified in CPR & First Aid
Looking for NEW ENGLAND TEL & TELs... also CD 257s ... MICKEYs.
---
Written by Bill Spooner,
Last updated 3/11/97
---

Return to the Insulator Collectors' Pages