Compiled by Bill Meier
May 5, 2021
Bill Meier comments:
The indoor April show at Enfield, CT was rescheduled to be an outdoor show in Manchester, CT because of COVID-19. The show was very well attended.
Pole Cat Outing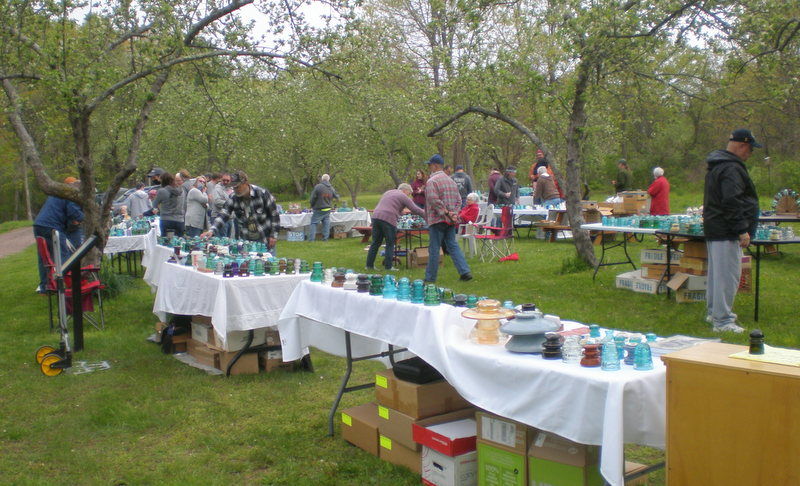 8:01 Now we're talking. About 30 tables set up in the old apple orchard. Plenty of insulators and a great turnout for the clubs spring get together. We were really pleased to see so many making the trip not only from the New England area but NY, PA, and NJ. Almost forgot about the guy from Illinois the wandered in.
"King John" was crowned!
Pole Cat Outing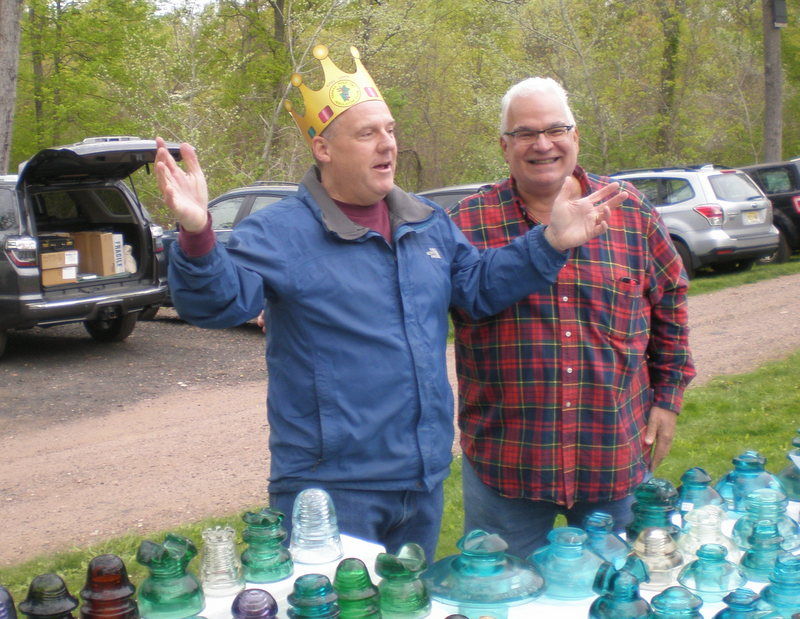 Club exalted leader, John Rajpolt, in an email to club members, had hoped for a big "crown". He said he meant "crowd" but it was a topo error. Well he got both! Here he is proclaiming May 8th, 2021 as Yankee Pole Cat Insulator Club Day. BTW, crown is a 4D design.
Pole Cat Outing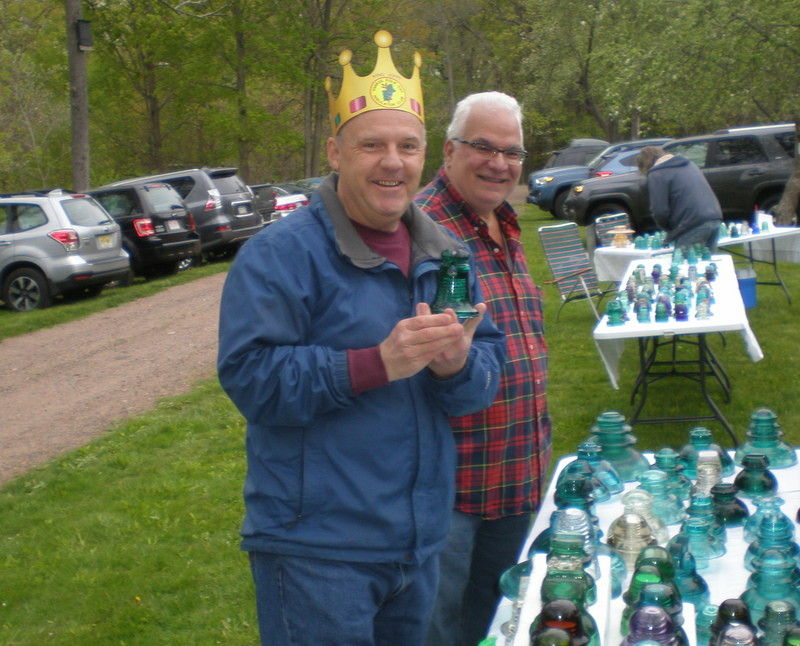 Somehow John thought the "crown" that he is holding was a gift from Bill Meier.
Lots of friendly faces.
YPC May 2021 - Todd Rogers
Todd thinking I might be trying to sneak a peak at his insulators.
YPC May 2021 - Chris Cotnoir
Chris carefully arranging the table to ensure maximum sales.
YPC May 2021 - Al Klaus & John DeSousa
Early show chatting.
YPC May 2021 - You Can In Fact Cross the Hudson River
I have had a running joke that all river crossings over the Hudson River must close on the weekend to prevent show attendance. Well, here is photographic proof that on May 8, you were able to cross it coming East to the show. Whether these guys made it over going West home? I am not sure. Justin Stoudt, Jeff Katchko, Dave Strzamski
Interesting go-withs.
YPCIC Swap Meet
John Rajpolt always has good glass!
YPCIC Swap Meet
A neat "mirror image" embossing error was at the show:
YPCIC Spring Swap - Rare Treasure
So this is what's actually blotted out in EIN [070]. I understand that this is one of only two or three known. It was not for sale. You can see a "flipped" version of this [id=625227909; here].
YPCIC Swap in Manchester - CD 104 embossing error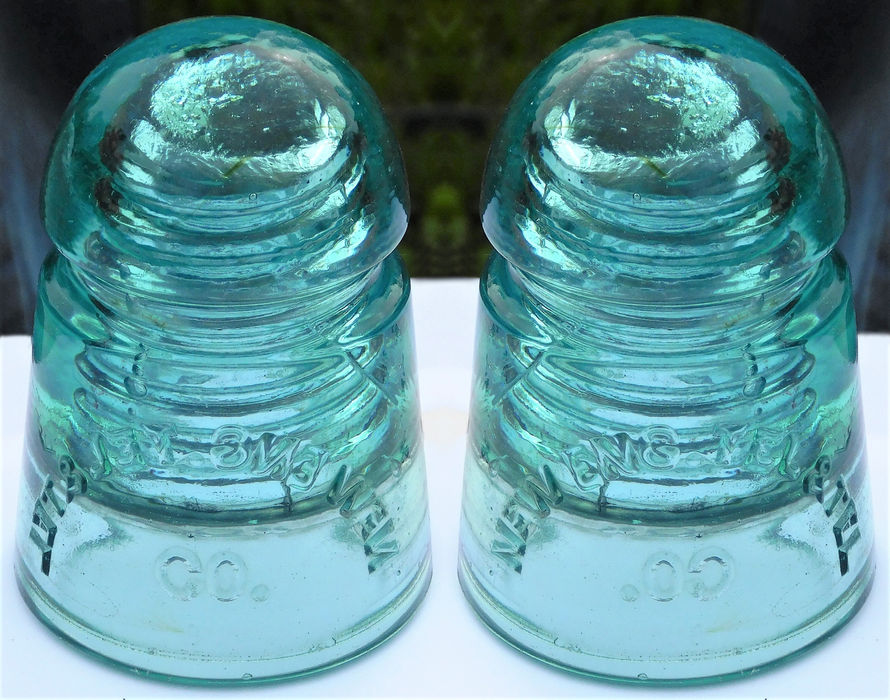 Here is Chris' neat CD 104 NET "mirror imaged" with the original on the left and the flipped one on the right! Awesome! See the [id:625145170; original] post.

Return to the ICON articles page