Compiled by Joe Maurath, Jr.
6 August 2004
Joe Maurath, Jr. comments:
Here are some CD 134 Pennycuick photos and history
CD 134 Super Bubbly Pennycuick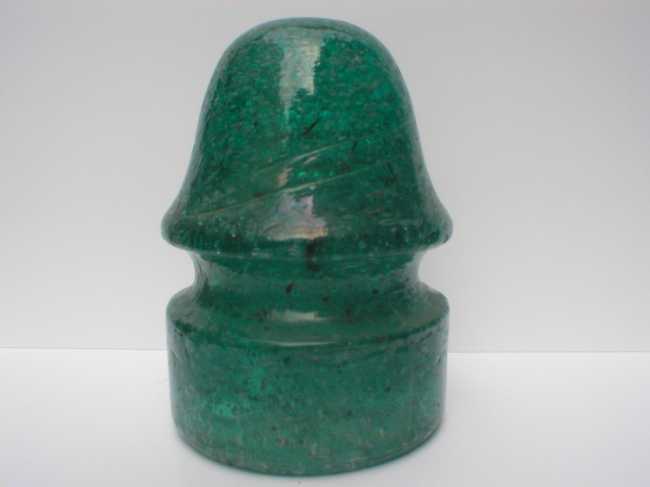 If this insulator conceivably could have any more bubbles, it would probably float! It is unmarked and part of Joe Maurath's collection. He has another much like this one however it is a Pettingell Andrews. A photo of that one will be posted soon. Both were acquired by Joe at insulator shows.
CD 134 Underpoured Pennycuick Blackglass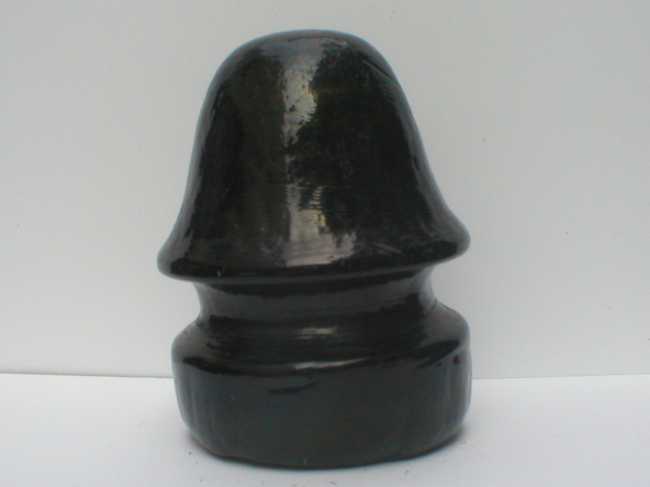 This insulator's is very dark olive and quite similar to the "blackglass" color seen among some threadless insulators. As you can see, this insulator has a very serious skirt underpour! Joe Maurath, Jr. acquired this piece some years ago and it is believed to originated in a New Hampshire collection.
CD 134 Pennycuick in Emerald Green with Bubbles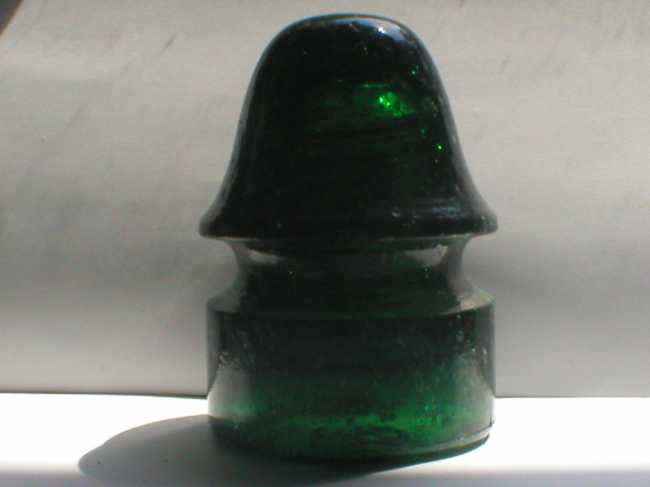 This insulator was unmarked and is among a small grouping of others like it (in varying states of condition) which came from the Boston Fire Alarm system in the mid to late 1980s.

Return to the ICON articles page