Insulator Storage and Shipping Boxes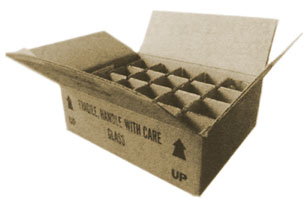 These are heavy duty boxes made of 275 lb test material, and are 16" x 12" with extra strong, double walled partitions.

They come in two sizes, and each is available in a single deck (5" tall) or double deck (9" tall) configurations.

Box #121 for insulator sizes up to CD 121 (20 cells/deck)

Box #154 for insulator sizes up to CD 154 (12 cells/deck)


Prices:

Single deck (either size): $5.15
Double deck (either size): $6.15

Shipping extra. Please specific the size (#121 or #154), single or double deck and the number of boxes desired. You can mix and match them in the same order.
Order from:

N. R. Woodward Associates
P.O. Box 171, Dept. WWW
Houston, TX 77001-0171

Email:

Return to the Insulators For Sale page
---
If you have questions or comments, please use this Feedback Form.
Last updated Sunday, August 17, 2008