---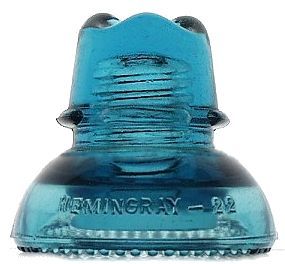 CD 241.1, this Hemingray 22 was purchased on eBay. A poor photograph kept most bidders away.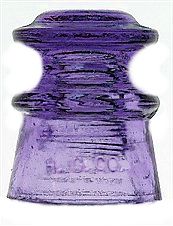 What a find this was, a new HGCO. This is the only known example of a CD 111.4, and it's purple too!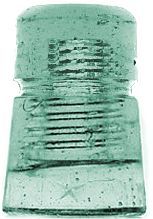 A CD 123.1, found in a collection in Oregon, it suggests that EC&M's were produced by the Novelty Glass Co.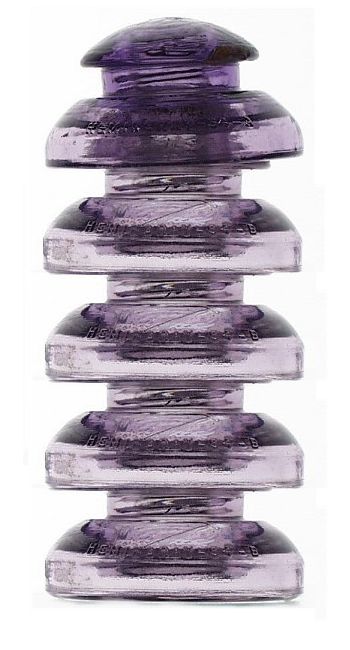 Called a "Cochrane Transposition, this has been assigned CD 194.4.4.4.4.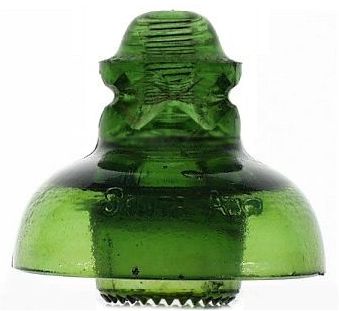 This was a most unusual and exciting find for Bill Ostrander, on a trip to Arizona. Located on a power pole near Ajo, this power piece vaguely resembles two of his favorite types of insulators. Note the drip points on the inner skirt only. CD 178.35.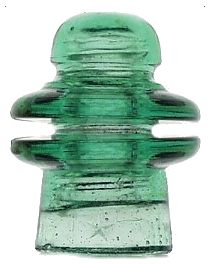 Another Star, this CD 122.8 has an extra deep wire groove to support the heavy iron wires of the period. Found near Brookings, OR by Carl Scott last summer.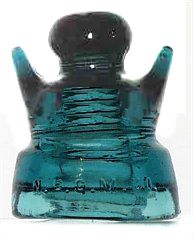 The only non-North American insulator in the group was found by David Banks on a Church Mission to Africa last year. N.E.G.M., long believed to be of American manufacture, turns out to be "Namabian Electro-Guerre Mfg." CD 640.1.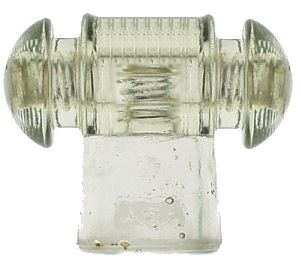 Although it looks like a foreign T-bar, this opalescent insulator was found in use by Nathan Lamkey on the Sumpter Valley railroad last fall. CD 128.2.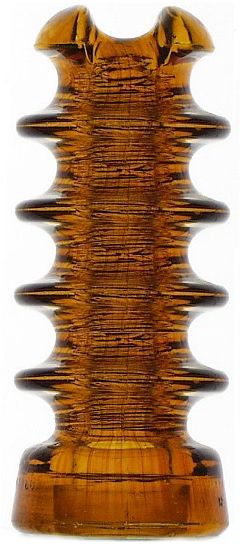 Another interesting power piece, this flashed-amber CD 2111116 was located at the site of the 1939 world's county fair in Jacksonville, Oregon.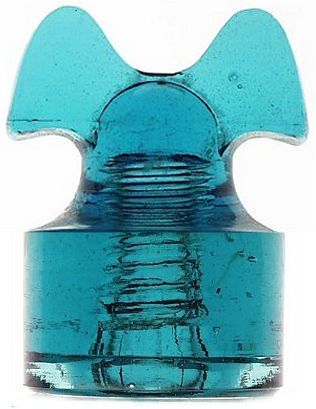 Known as the "Thick Mickey", this was found in the old Croman lumber mill in Ashland, Oregon. CD257.5.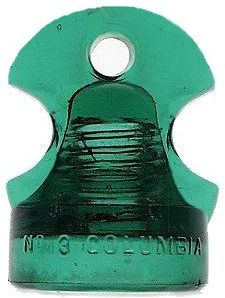 Also found in the old Croman mill, this CD 261 was apparently the result of Brookfield not having a very clear drawing of the Oakman patent before production began....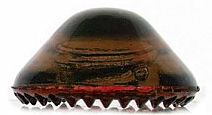 This CD 72 battery rest is probably a Hemingray product.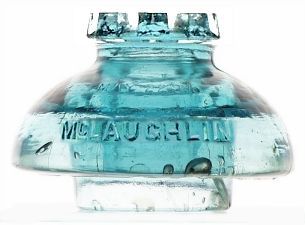 A poorly-documented collaboration between Fred M. Locke and William McLaughlin produced this foray into power insulators for McLaughlin. CD 286.06. Found on the old power right-of-way to the Greenback mine.
In case you haven't guessed by now, all these fantasy insulators were produced by Bill Ostrander on his compter.
---